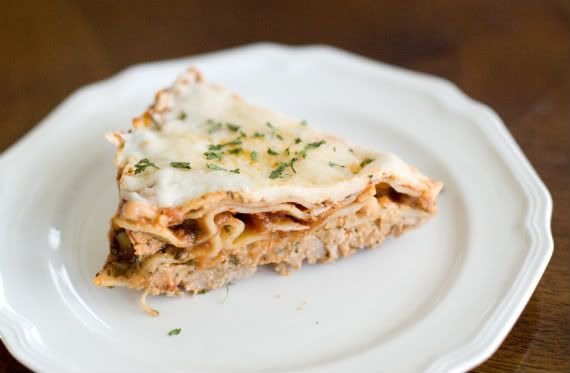 This is one of my favorite lasagna dishes because I love its slightly different taste from regular baked lasagna and it is
soooo
easy to make. This recipe is from Cody's mom. One time, she took a skillet and the ingredients for this dish and made it for Cody's dad in a hotel room when she went to visit him at officer training school. (or some kind of air force training.) It has a long legacy in the family.
1 pound ground beef
1 packet spaghetti sauce mix
12-16 ounce cottage cheese
lasagna noodles to cover pan
2 tsp. basil
1 TBS parsley
1 tsp salt
16 ounce can diced tomatoes
8 ounce can tomato sauce
8 ounce
mozzarella
shredded
Brown beef in electric skillet. Drain well. Sprinkle with half the packet of spaghetti sauce mix. Spoon cottage cheese evenly over meat. Top with layer of
noodles
covering all. Sprinkle with remaining spaghetti sauce mix, basil, parsley, salt. Pour tomatoes, tomato sauce, and 1 cup water over top making sure all is moistened.
Bring to a boil. Cover. (I leave the vent on the skillet lid a sliver open) Simmer 35 minutes or till noodles are tender. Sprinkle with cheese and let stand 5 minutes.